Deutz 13006
V 0.4.0.6 mod for Cattle and Crops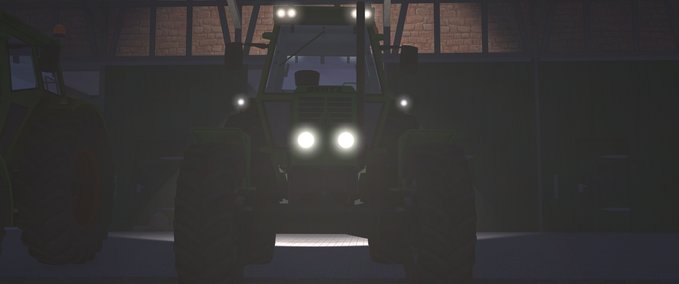 description
Here is a Deutz 13006 with many variations

features:

3 color variants
4 tire variants
variable front ---> pull coupler or weight or front hydraulics


Not surprised that the good something smokes, I have tuned the fuel pump, the power should be right now


Right now it sounds like a MB Trac, let's see what I can do there




Known quirks:

if the front hydraulics and the front coupler are hidden, a device can still be attached.
The device will not be docked and will remain in place, but it will be shown to the right of the useractions.
I have not found a solution yet.

The animated starter and stop button sometimes disappears. Have not been able to determine a pattern when it happens.
Therefore still no solution found.

Dirt is still missing, I'm now one step further but I do not like the result yet.


Please unpack the zip file and the Deutz13006 folder in the mods folder.
As soon as the files are in a zip, the disks are strangely no longer transparent



Have fun!
Credits
Modell: Urmodel: player1  Edit:Deutzfahrer
Textur: 
Script: Deutzfahrer
Idee / Konzept: Deutzfahrer
Tester: Deutzfahrer
Sonstige: 
changes
06 Jan 20:08

Version 0.4.0.6
Files
Empfehlungsrate
-/-
noch nicht genug Stimmen
Do you think this mod should be featured?
}